TK Stained Glass Design
The Perfect Soldering Iron for Professional Artisans!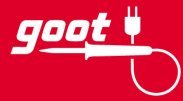 ®CXG-38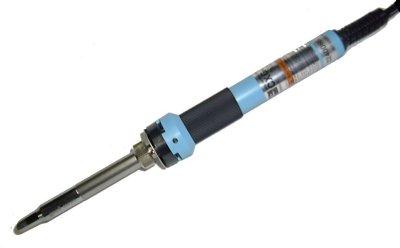 E72329 LISTED 259Z
HIGH CAPACITY CERAMIC SOLDERING IRON FOR STAINED GLASS WORK
Quick Heating & Excellent Heat Recovery
Very Light Weight (Only 0.2Lbs.Cord is excluded) Comfortable for Extended Use
Safe & Durable (UL Listed)

Input Voltage: 120V 50/60Hz AC
Current / Power Consumption: 0.50A 60W
Tip Temperature: 580oC (1076oF)
Heater Element: Ceramic Heater
Insulation Resistance: 100MΩ / 500V DC
Power Cord Length: 1.5m(59 inches) 2 cores
Length: 235 mm (9.2 inches)
Weight: 90 g (0.2 lbs.) Cord is excluded.
Manufactured by: "goot" Taiyo Electric Ind. Co., Ltd.
(Japan's Leading Soldering Equipment Manufacturer)
Back to "Let's make Stained Glass."